Big Issue Magazine
Issue 1255
08-14 May 2017
In this edition of The Big Issue:-
How underdog Jawbone became the knockout movie of the year – featuring Johnny Harris
A new British boxing film, Jawbone, shows one man's search for redemption after falling homeless. The only place he ever felt he belonged was in the gym, and this week we look at how these places, up and down the country, provide guidance and direction to young lives. The lessons learned go way beyond how to throw a punch, says Jawbone's writer and star Johnny Harris. Also on the bill this week: we speak to film's co-stars Ray Winstone, Michael Smiley and Barry McGuigan, while Paul Weller explains why he chose this film as his first film soundtracks.
Also this week:
With the border between Northern and Southern Ireland now a Brexit top priority, Garrett Carr recently walked the length of the only landlink between the UK and the EU to see what the people there think of the state they're in.
In his Letter To My Younger Self, vintage actor Ian McShane reflects on how stopping drinking changed his life. "Life took on a new meaning when I got sober," he says.
As developer-led housing projects push prices up and force people from where they want to live, Adam Forrest investigates how community land trusts could change all that by letting people buy their homes while fixing the value at an affordable level.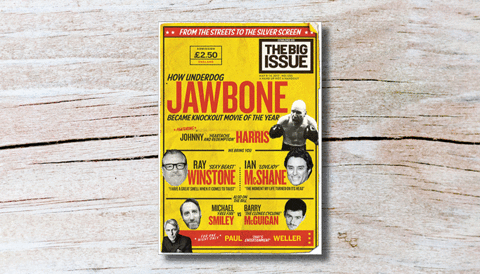 And, as always, much more…